Good day, Duelists! Welcome back to The Scoop! This is the realest Yu-Gi-Oh! News Report that you'll find, and of course it's right here on ARG!
Last week, we began to explore the issue of the conundrum tournament organizers and players that long for larger even turnouts face with the Casuals' Conundrum. If you didn't read it, please check it out right here! In a nutshell, the issue is that ARG offers high level events for players to participate in and compete for much better prizes, but they somehow still aren't able to hit the numbers that even Regional Qualifiers hit on a weekly basis. The general reasoning behind that, in my opinion, is that the casual player will not attend ARG events as they will with Konami events. But why? Is it the prizing? Is it the structure? Lack of entry packs?
No one actually knows yet. So I comprised a survey and offered a prize for one lucky participant and boy were your responses overwhelming! Even as we speak, I'm still getting inboxes and re-entering my survey results to ensure that it is as accurate and updated as I can possibly make it. As a matter of fact, I'd like to take a quick pause to thank each and every one of you that read, responded, and left me with such encouraging remarks! I really appreciate you all, and even those that didn't respond but did read, thank you very much!
Alright, The questionnaire read as follows:
1. What is your name and home state?
2. Do you travel to events often?
3. Do you travel to only Konami or only ARG events? Both?
4.  If you do not travel to one of the two, why?
5. Even if you do travel to those events, what could Konami do to make their events better for the players? And what about ARG?
6. Is the fact that entry packs are not provided at ARG events a huge deciding factor in your decision to attend or not?
7. What do you think of the prize support that ARG provides? What about Konami?
8. If you're unhappy with either, what would you change them to within reason?
9. Do you identify yourself as competitive or casual?
10. Would you like me to shoutout/link a page or channel at the end of next weeks article? If so, what is it?
I felt as if these questions tackled the most broad issues at the very base, while leaving room for the participants of the survey to branch out and provide more details. Now we'll begin an analysis of the answers that I received in a bit of a nutshell, because there is just no way that I can bring myself to put every individual answer on one post, I wouldn't do that to you guys! Without further ado, here's the analysis and eventual hypothesis on how to solve the casuals' conundrum:
I'll begin with the first question which was asked in order for me to know who was taking the survey, as well as find out what states the responses are coming from, because location is a huge factor when planning large-scale events.
As you can see, the there was a good amount of diversity in the number of states that were represented in the survey. It's excellent to see that California is well represented, as the West Coast is a very important demographic in the game, seeing as how they have a large population of players, but don't get many events within a reasonable distance from them. It's no fault of theirs, however, but it is very difficult for a company such as ARG, based in Ohio, to bring their entire staff and presence to the West Coast. Not to say that isn't being attempted at some point, though.
In terms of questions 3 and 4, which asked if you traveled to both events, and what was your reasoning behind not attending one or the other, the majority of the field stated that they at least attend Konami events, and a small percentage said that they attend both. A few said that they've attended no major events yet; and no one only attended ARG events. Reasons for a lot of players based on the west coast of the country stated that the distance was the defining factor for them not attending ARG events and some Konami events. The players who are within reasonable distance either had issues with time, money, or simply not wanting to attend the event. In one answer, a participant said:
"I have a blind allegiance to Konami, so it tends to interfere with all other companies succeeding off of them such as ARG, TCGPlayer, etc."
Is this the norm? Do more players have this same blind allegiance to Konami, and thus refuse to attend events that are not sanctioned by them? What's your thoughts?
Advancing forward with the analysis, no information aside from the last statement was sufficient enough to make a sound judgment. It's a given that not everyone has the time, nor money, to attend every event that comes around. In addition, people who live extremely far from events are not usually expected to travel many hours for every event, so we shall continue to the next set of questions without offering any attempt at a solution for now.
In question 5, I asked what ARG as well as Konami could do to make their events better for players. I asked in terms of both to get a better understanding of what drives a player to one event as opposed to another, and to identify problems from both sides.
A very popular answer to this question was that ARG and Konami both could offer some incentive to players who don't top. Possibly in the form of a random drawing of non-top cut players for a few door prizes. Seems like it could be reasonable. Another great answer was a Senior Division, similar to Dragon Duels, so that parents would have something to do if they wanted to remain in the venue, but could avoid the players that would, potentially, destroy them if they were to play in the main event or even current side events. Other common answers were that ARG's should come to certain places on/near the west, cut down the delay time between rounds, and that invites could not be given out to the same players multiple times, and that they could pass down in the event that someone who has already received one reaches the top cut again, similar to how it used to be.
Those were a basic generalization of the answers that I received, but plenty of entrants said that they were fine with how the events were in their current state, and that they had no concerns with either currently.
The conclusion here is to cater to those that may not do as well on a consistent basis. Does anyone have thoughts on that or have anything to add to it? Drop it below!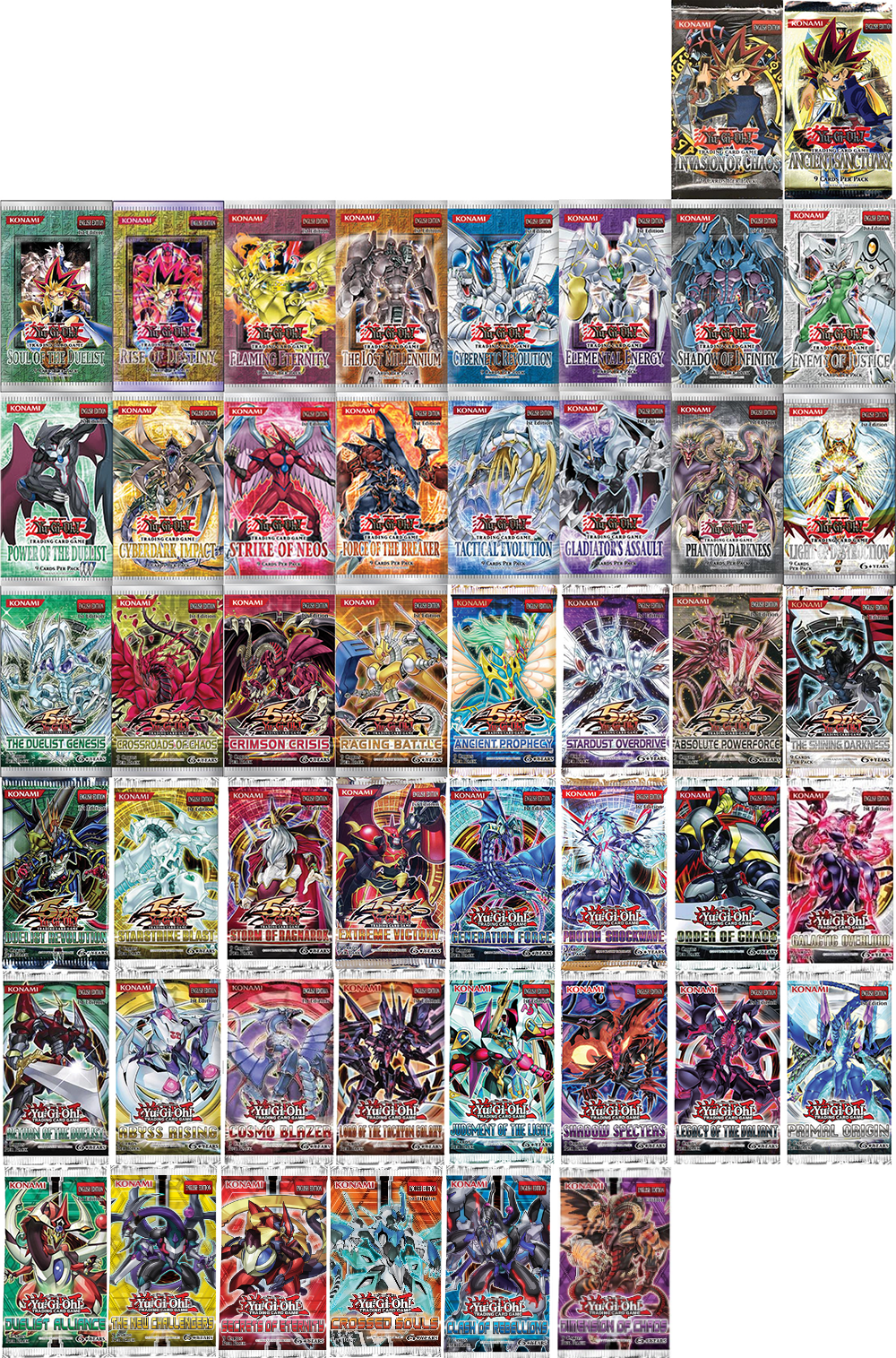 In the 6th question, I asked if the lack of entry packs is a deterrent for those looking to attend ARG events, as I've heard numerous people give complaints about it. The general answer was that it was not a deterrent and that it didn't matter. About 20% of the field, however, said that they weren't happy about it, and a few offered the suggestion that ARG give away a promo card(Meaning a Tin card or a card from Premium Gold) just as something to have for everyone that enters, as opposed to offering a mat to a designated number of pre-registrants. All-in-all, though, there weren't many complaints.
Questions 7 and 8 were geared toward figuring out what issues players had with the prize support of both entities. Responses were in favor of ARG, saying that they're doing a great job on prize support and that Konami should increase theirs. It was noted that Konami pays their judges more handily than the few that do well at the event and while it's fair that the judges receive compensation, why is it that the player who comes in top 16 and loses gets less than the person who just ran Dragon Duels all weekend? Great question posed by a reader, but beyond me to answer it! Many of the entrants wish that Konami and ARG would form a bond akin to the way that Star City Games is so heavily tied into Magic: The Gathering. As it stands, readers, that's nothing more than a dream unfortunately for the people that wish it.
My last actual question was just to see what kind of base I was talking to. 40% of the participants were strictly casual. 40% were competitive. The remaining 20% were casuals who are in the process of transitioning into fully competitive play.
What Did We Learn? 
After all of that, we came to the conclusion that people are happy with the way ARG events are presented and run, but don't feel like it has anything to offer them as a casual player who can't begin to see themselves making that top cut consistently. They enjoy the prizes and think they're great, and ARG is doing plenty right, but the lack of complete confidence and competitive spirit, in addition to the distance that some of ARG events are held, keep them at bay. So what's the solution? Based on the information that I gathered, it would seem like placing emphasis on showing appreciation to those that come out and don't do well, even in a small regard, would go a long way in bringing out those who don't feel that spark as of yet. It's true that not everyone looks, or expects, to win when they attend events, so it's nice for them to be recognized for showing support and coming out to have fun with everyone else. This and many other things that I'm still analyzing internally is what I learned! Thank you guys for your input and I'd love to hear even more in the comments section below!
I promised shoutouts for those who wanted them, so here they are for the few that opted to leave one!
Gamers Hall in Jackson, TN
Yugioh!TeamTopeka (YouTube Channel located here)
Jason Meyer and the writing staff at TCGPlayer
InfectedXenon (YouTube Channel located here)
Logan's Custom Tokens (Facebook Group located here)
Duelist Association of 'Merica - DAM (Facebook Group located here)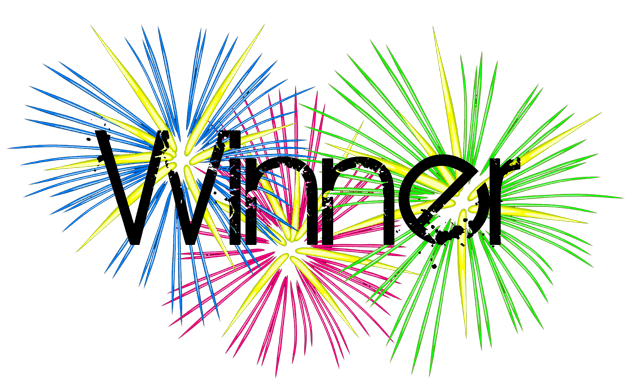 And the winner of the prize pack isssssssssss.......
*Drum Roll*
Christopher Swan, from Kansas! Message me on Facebook or Email me your mailing address and I'll send your prize pack out!
That is it for The Scoop for the week ladies and gents! I thank you all once again for reading and participating in something that was very important to me! As always, if you have news you'd like to see investigated or people you'd like to see interviewed, drop it in the comments and I'll make my absolute best efforts to bring it all right here to you! Until next time, Play Hard or Go Home!
 Upcoming Events/Releases
ARGCS Syracuse, June 20-21
ARG State Championships, June 20-21
North American WCQ, Nashville, June 27-28
ARGCS Charlotte, July 18-19
ARGCS Providence, July 25-26
$25,000 ARGCS Championship Philadelphia, August 15-16
Discussion
comments