Hello everyone! I'm back this weekend to discuss my trip to ARGCS Atlanta along with my report on my first place finish in the 1k In One Day Event! At 4am on Friday my good friend Dalton Buxrude and I drove to the airport in Milwaukee and boarded our flight to Charlotte. Once we landed in Charlotte we waited for about twenty minutes then boarded our connecting flight to Atlanta where we met up with Desmond Johnson and my bae Jeff Jones. As Desmond drove us back to the Leverett's we quickly learned that he had the voice of an angel and did not particularly know how to use his brakes, but nonetheless we made it to the Leverett house safe and sound! Upon arrival it was only customary to begin playtesting for the event the next day, because we still had to wait for more people to arrive anyways.
As we playtested, Desmond and I discussed how we test and what things we do similarly and differently. Similarly we both test open handed and discuss plays with our respective groups and differently I explained how I began testing with a timer. I found that testing with a timer would help promote playing with pace and cutting time out of the equation.
Playtesting With a Timer
This is something my good friend Brad Larmie brought up to me at ARGCS Chicago and it really stood out to me. How many times have you lost a game in time where you had complete control of the game? My guess would probably be quite a few times! Time was a huge contributing factor to my losses at ARGCS Chicago as I was not playing fast enough and I failed to remind my opponents to play faster. After all of these conclusions were made I began testing with a timer with my group from Wisconsin. Upon using this new testing method I found that I was making my plays faster and ultimately seeing things more clearly in game. Compared to playtesting without a timer I found that I felt more obligated to focus and not stray away from the match I was playing. Looking back on my former method of testing without a timer I found that I was merely hanging out with my friends rather than focusing on seriously testing and that is something you want to avoid when trying to get better. Ultimately the timer helped me build pace in my game and helped cut time out of the equation, which is exactly what I was hoping for! I strongly encourage you to try playtesting with a timer if you feel like you are losing in time a lot because it definitely helped me solve this particular problem.
The Night Before
Once we decided we were done playtesting on Friday we decided to go out to eat at Buffalo Wild Wings. Patrick, Ben, Zach, Jeff, Dalton, and I all crammed into this white truck and began our journey to Buffalo Wild Wings! As we were driving we noticed a strange smell coming from the car and smoke began to come from the vehicle! Since our destination was only a mile away we decided to drive the truck for the last mile and call the Leverett's dad to come help fix the truck. Upon arrival we all ordered food and waited for Desmond to meet up with us and bring Adam Corn and Shad Oldham to the restaurant. Much to our surprise our food took forever to come despite there being nobody else there! Despite the poor service everything was fantastic and we all were getting ready to go back to the Leverett's house to get back to playtesting and more fun!
Day 1 of ARGCS Atlanta
Upon arrival to the venue Jeff, Dalton, and I wrote out our deck lists together and discussed some last minute things. Feeling really confident I was fired up for my first round and much to my surprise I had a YouTube Feature Match against Satellarknights. Jeff and I decided Shaddolls would be the best pick for this event again so naturally I was very confident knowing I was playing against Satellarknights! We decided Shaddolls was the best pick because of Denko Sekka's ability to lock your opponent's backrow and very easily OTK them with the help of Shaddoll Fusion and Enemy Controller. Games one and two flew by very quickly due to some savagery on both ends of the match, and it was not until game three where things got interesting. My opening hand was very subpar while my opponent had multiple Shadow-Imprisoning Mirrors and Solemn Warning to deny my Shaddoll Fusion rebuttal. All in all the whole match was very uncontrollable and I could not have done anything about the variables that were added to the equation, which meant I lost my first round. Similar to my situation, Jeff ended up losing his first round to an uncontrollable situation as well! Uncontrollable situations are a terrifying part of the game and they are something that you cannot get too upset about, because ultimately there's nothing you can do to prevent them from happening, as they are uncontrollable.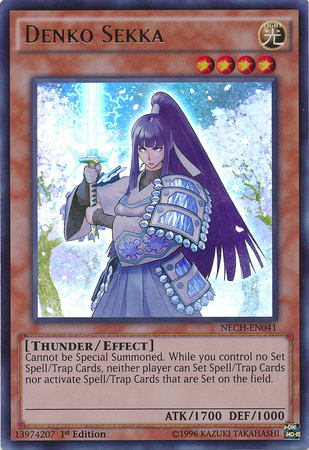 Going into round two I was very determined to win and played a very dominant game against Burning Abyss which boosted my confidence and picked me up after my round one defeat! Round three is when another learning experience happened. I looked at the pairings and went to find my table. My opponent sits down across from me and we both greet each other pleasantly and discuss what we've both played against throughout the day. I was about to ask the guy where he was from when a judge came out of nowhere and asked, "Are you Max Reynolds?" To which I nodded my head. The judge informed me that I had a deck list error involving my side deck. I was asked to present my side deck to the judge and figure out which card I forgot to write down on my deck list. Once I found the particular card the judge then instructed that I remove the card from my deck and granted me a game loss. In my head I was skeptical because at ARGCS Indy I got a deck check before playing out Top 16 and I had a similar error, but at Indy I did not receive a game loss. I was merely told to remove the card from my deck and play anyways. I should have appealed the judge's ruling because after the fact I went over to Zach Bishop and he told me that I should not have been given a game loss in that situation. Aside from my own deck list error I realized that you should always appeal a judge's ruling if you are not certain if they are correct.
            The remainder of the first day was fairly mediocre for myself, but Jeff ended up topping the event, which made everything better! After a poor showing from myself day one I was determined to win the 1k on the following day. I did not fly all the way to Atlanta to leave empty handed after all! Still feeling confident in Shaddolls I decided to play them again on the second day and try to avoid those dreadful uncontrollable situations!
Day 2: 1k In One Day
We returned to the venue a little later on Sunday because we all wanted to get some more sleep and get refreshed for the new day! Getting a good night's sleep and a nice shower in the morning is always a great way to start any day, much less a long day of Yu-Gi-Oh! Jeff went to go take pictures for Top 16 while Dalton and I talked about some last minute side deck changes as we prepared to enter the 1k In One Day event. We both joked about switching decks for the event but ultimately decided that would have been a horrible mistake! Switching decks right before an event is generally a bad idea, because by doing this you are negating all of the playtesting you did and going in to an event fairly blind! The pairings went up for the 1k so I quickly went to go wish Jeff good luck in his Top 8 match before I sat down to play my first round.
Round 1: Desmond Johnson (Burning Abyss)
I sat down and the first thing Desmond said was, "Are you ready to get 2-0'd?" To which I smiled and thought, "Yeah I'm going to 2-0 you." Knowing he was playing Burning Abyss I was very confident because of how easy Denko Sekka makes that match-up. I ended up losing the dice roll and he let me go first because he didn't want me to Denko + Fusion him and kill him right away. I made an El Shaddoll Winda on my first turn and set an El Shaddoll Fusion to protect it. Desmond struggled to deal with Winda and I was able to win fairly comfortably. Game two I opened a very strong hand to counter his, and ended up winning game two as well. I shook Desmond's hand and wished him luck in his next round.
1-0
Round 2: Burning Abyss
Feeling good after my first round win I was eager to play my next opponent. He sat down and was very quiet which made me a bit uncomfortable. I like to greet my opponents and find out what kind of person they're like to gage how they might act in the game. This guy was very solemn and meant business which I could respect. I won the dice roll and opted to go second because Shaddolls are good going second against 2/3 of the main decks (Shaddolls/Burning Abyss). I didn't open very optimally so I knew I was going to have to grind out the game and manage my resources very well. After a long grind game I finished off game one with a Black Luster Soldier Envoy of the Beginning (BLS) for style points! Game two he didn't open very well and ended up misplaying against an El Shaddoll Winda that I had in play so I was able to beat him fairly easily.
2-0
Round Three: Dalton Buxrude (Burning Abyss)
We both looked at each other thinking "Really we have to play now?" Dalton and I travelled to Atlanta together and didn't want to play each other until the last round of the 1k, but we weren't lucky enough! Dalton won the dice roll and elected to go first making a field of two Dantes along with a few set cards. I looked at my hand and saw Denko Sekka and Shaddoll Fusion and thought to myself "That'll do." Despite my strong turn one push Dalton survived and dragged the game out a little bit longer than I would have liked to. I ended up winning game and after that we both discussed what we were each doing regarding our side decks. After some friendly conversation Dalton chose to go first again and set up another field of multiple Dantes and set some backrow to boost! My hand wasn't very strong but I felt like I could still win. The game goes back and forth but despite vast amounts of damage dealt to my life points I suffered a defeat in game two at the hands of Nightmare Shark. Game three was nearing time so I knew I had to win quickly due to how well Burning Abyss can play in time. Both of us opened up slow hands in game three which pushed our game into time. After a few turns passed Dalton's hand was still subpar and he set a monster and passed. I drew BLS and smiled. I normal summoned Denko Sekka and then plopped down the BLS and a White Dragon Wyverburster to which Dalton scooped up his cards.
3-0
Round Four: Shaddolls
My opponent knew what I was playing because he was watching my last round, but I knew he was playing Shaddolls too. We shook hands and wished each other luck in the mirror match! As game one progressed my opponent indicated that he just wanted to play to have fun so he wasn't being careful about leaving extra deck monsters on the field, which made it very easy for me to win game one. Game two was dragged out, and then he showed me his hand and told me he had game. Confused I asked him how, and he told me he was going to puppet plant my El Shaddoll Shekhinaga and then OTK me. I asked him again, "How are you going to kill me?" knowing full well he can't puppet plant my Shekhinaga! After he realized his error he scooped to my field.
4-0
Round Five: Juan Morales (Shaddolls)
This round was very awkward because I was under the impression that Juan was playing Burning Abyss. I lost the dice roll and he let me go first. I made an El Shaddoll Winda and set an El Shaddoll Fusion for protection and passed. Juan activated Shaddoll Fusion, which blew me out of the water! I couldn't believe myself for making that mistake and was fairly certain I was going to lose this particular game! He summoned a killed my Winda with his El Shaddoll Construct and then tribute set for a Shaddoll Beast! I drew and set a falco. Juan set up a Dark Armed Dragon play and at this point I was certain I had lost but he failed to kill me that turn! I drew and saw Super Polymerization in my hand! Astounded I did some math and was able to put 8000 damage on board through his Dark Armed Dragon, El Shaddoll Construct, and a set Shaddoll beast! As we began to start side decking I suggested that we side out Super Polymerization to which he agreed. Game two was horribly fast as he drew a very poor hand with no monsters! I simply beat him down with a Mathematician, and a Shaddoll Squamata!
5-0
Round Six: Shaddolls
Since I was the only undefeated left at this point I asked the guy if he wanted to draw so he would be guaranteed pay out and he agreed.
5-0-1
After swiss rounds were over I was first place and won $400, which I plan to use to play in ARGCS Orlando! Unfortunately Jeff ended up losing in Top 4 to another uncontrollable situation, which greatly frustrated him. After the event Alex Vansant, Dalton, Jeff, and I all went out to eat one last time before Dalton and I flew back to Wisconsin. Jeff and Alex went with Dalton and I to the Atlanta airport to say good-bye and make sure we get in all right. Jeff and I said our meaningful good byes and as I whipped a way a few tears we took off. I hope to see as many of you guys as possible in Florida on January 3-4 at ARGCS Orlando, and as always Play Hard or Go Home!
Discussion
comments